January 9, 2021
THANK YOU to everyone who commented last week and shared what you'd been up to over December. I do read every comment 🙂
The winner for the audible gift card is: Debra Guyette!! Email me – lorelei@ loreleijames.com to get your prize!
What a spectacularly awful week — so let's do something fun. I found this online and laughed hysterically on the 3 words my eyes caught on.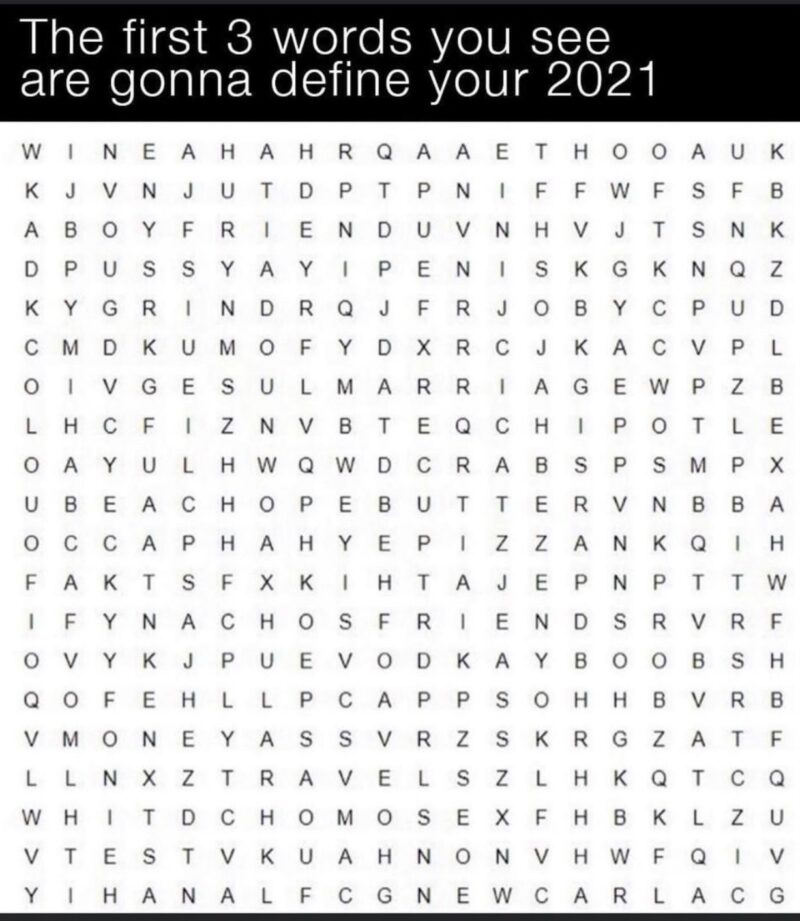 What were my 3 words? Money, new car and…butter.
Share yours in the comments!