HAPPY 4TH OF JULY!!!

This is my favorite holiday — I know, weird that I like the 4th more than Christmas 🙂 I have happy memories as a child of family reunions and fireworks. As an adult I have great memories of going to the lake and lighting fireworks and more family reunions. It's also why Mr. James and I got married on July 6th…35 years ago this coming Monday 💖
JUNE  RECAP— What a month for me. I had a surprise release with Silver-Tongued Devil — the prequel in the Rough Riders series — do you have your copy yet?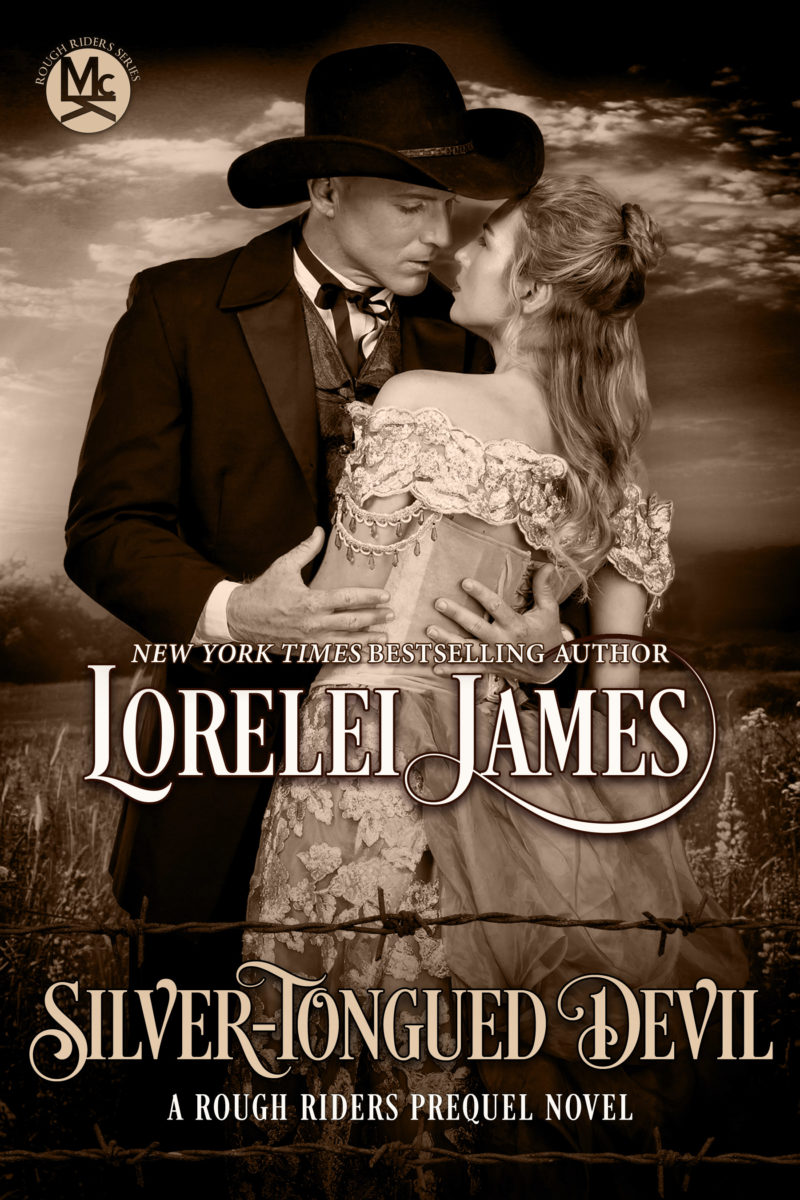 Our youngest daughter is getting married ONE WEEK FROM TODAY and she's been home from Texas since mid-month. Her mother-in-law-to-be held a bridal shower for her on the 20th and it was wonderful. Here's a glimpse of the decor — her married last name will begin with M –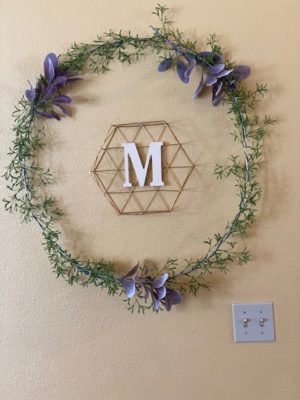 WHAT I WATCHED — Seemed I had a little more free time after we got everything done that goes with releasing a book. I've not been super interested in TV lately, so I was surprised when I compiled this list: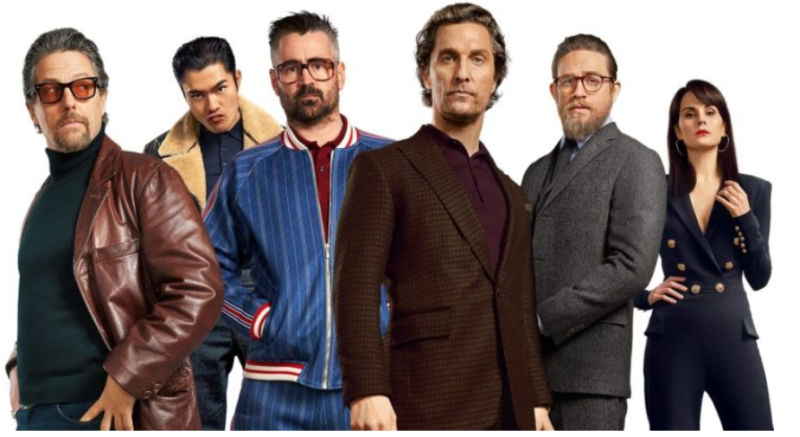 The Gentlemen — movie– a fun romp with a stellar cast! The story is told in bits and pieces and I loved all the performances and the story itself. Plus…eye candy. LOOK at the lineup.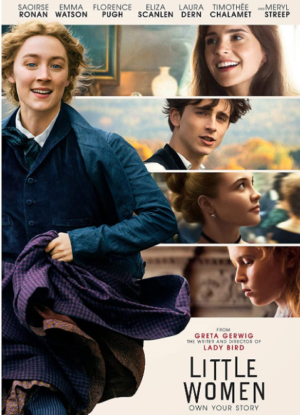 Little Women — movie — my youngest and I watched this on her birthday since we both love the book. Honestly, Little Women is one of my favorite books and I've seen about every adaptation there is. This one, however was completely different, absolutely wonderful and I adored it so much. The director, Greta Gerwig, took an old story and made it completely new. HIGHLY recommended.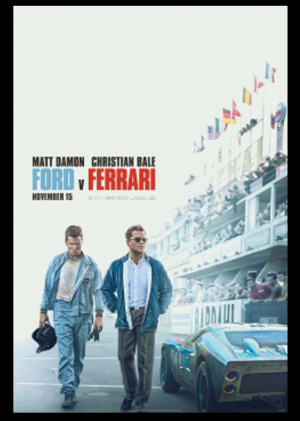 Ford v Ferrari, movie — I'm married to a car guy and I'd intended to suffer through this movie for his sake, since he suffers through so many for me 🙂 I didn't expect to like this movie so much, but I really did. I'm glad I watched it and if you're on the fence about it, I thought the acting and the story was superb.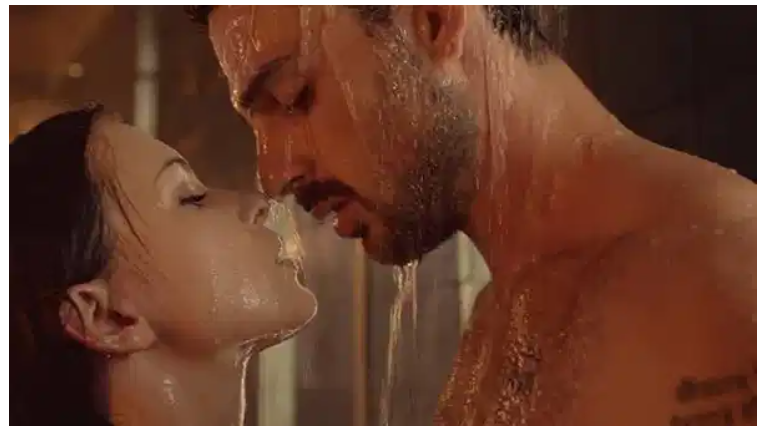 365 — movie, Netflix — Okay, I'm conflicted about this one. The sex scenes were super hot, but I hated the cliffhanger ending. As a reader, my hot button issue is kidnapping and turning the character into a sex slave. While this movie didn't do that, it did skirt the line for me. That said, if a sequel is made, I'll probably watch it 😜
______ — movie, — I tried to watch this movie and I'm not going to give you the name but it was HORRIBLE. It was based on a book and it has a cliffhanger ending I think because there are more installments, but I wouldn't know because I abandoned it about midway through and will not continue with it.
BOOKS I READ
None. I tried to read a couple and nothing held my interest for very long. I bought a shit-ton of books, however, so when I'm through with wedding stuff, I hope to dive in to something good.
FOOD WE COOKED
I've been on a pie making kick lately. I don't need to eat pie, but I love to see Mr. James so happy when we have pie. This is a rhubarb cream pie (like the one Dinah made for Silas in Silver-Tongued Devil) and it was delicious!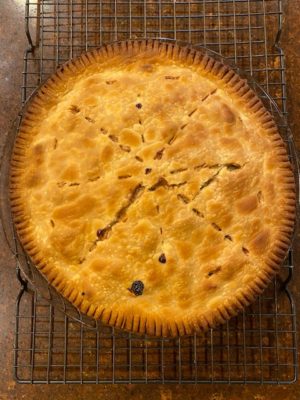 Mr. James smoked bacon-wrapped chicken thighs and grilled corn for elotes (Mexican-style corn) and you'll never hear me complain about meat and corn 🙂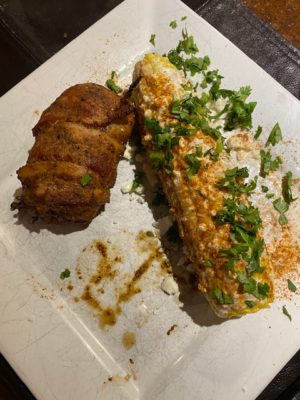 I know summer is officially here when we make these: Greek pizza. It's super simple — a pita, a layer of hummus, topped with onions, black olives, feta cheese, tomatoes and fresh mint, then it's heated in the oven until the pita edges are toasted — one of the best things we make.
I ordered some flour from King Arthur so I added their scone mix to my order. I'm not a huge scone fan, but this strawberry scone mix was the best I've ever used.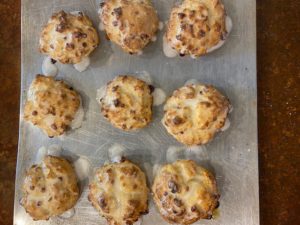 OTHER FUN THINGS — I spent a lot of time weeding and planting and watering. This is a pic I didn't have room for in last week's post. But I am so happy with this peaches-and-cream iris, it is delicate and yet it spread so beautifully this year the patch of them is enormous.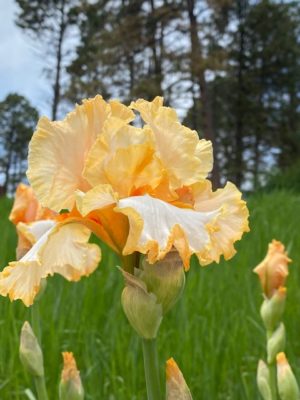 I did manage to finish one smallish beading project this month. My finger is there for size comparison — and one bead already popped off so I will have to fix that before I decide what to do with it.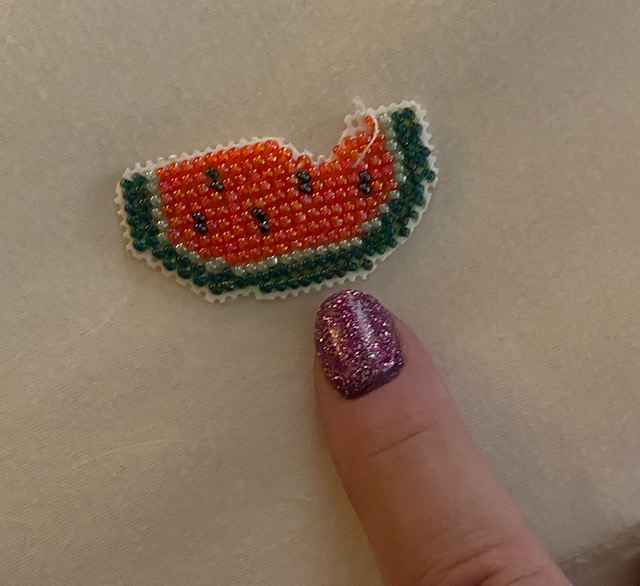 We did get to my happy place at the lake 3 times so far this summer — I can't tell you how much I need to be on the water, in the sun, in the summer time. We are avoiding the lake today but we're hoping to head up tomorrow, when maybe the crowds are headed back home. Yes, that is Copper, he's the WORST to take pictures of.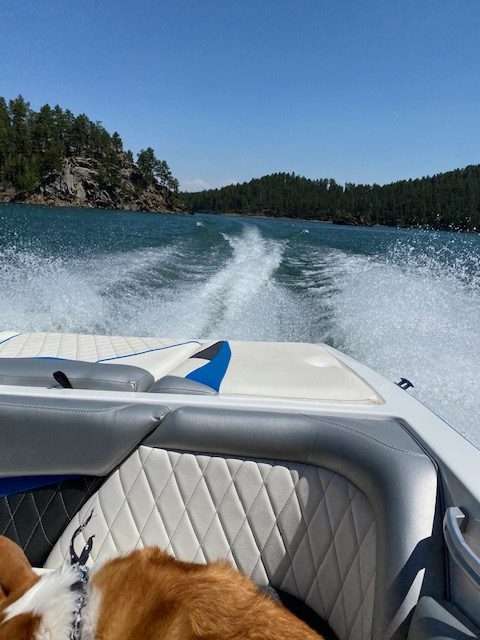 We took a drive in our RV and we literally ran into this storm! Look at the alien space ship cloud wall! Insane– we sped away as fast as we could 😲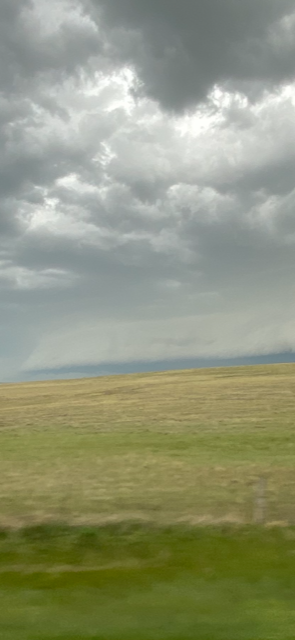 Tomorrow all of my girls will be here, so it's a very happy holiday for us.
CONTEST!!! — leave a comment about your weekend plans and I'll choose a winner or two for signed copies of Miss Firecracker, my fun, sexy novella set during the 4th of July.
Hope you're all enjoying this holiday weekend and being safe with all the craziness with Covid-19 cases spiking everywhere. BE SAFE!