April seemed every bit as long as March. Thankfully, I was able to concentrate on writing, which is good for me and you all 🙂 When I started making this list, I had to backtrack to a couple of things I missed from the previous month.  CONTEST INFO AT THE BOTTOM OF THE POST!
WHAT I WATCHED 
Tiger King — (Netflix series) –YES, I wasted hours of my life on this. UGH. 100% regret.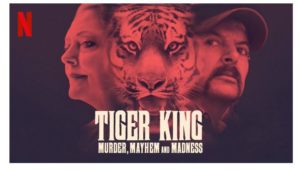 Picard — series, (CBS All-Access) –As a lifelong HUGE TREKKIE I'd been pumped for this series since it was announced. While I liked it, I really liked the cameos of the characters from TNG and 7of9. I thought it was interesting that the "Federation" wasn't the perfect entity it had been presented as in previous series. I will watch the second season simply because…even meh Star Trek is better than NO Star Trek. And yes, I'm counting down the days until Star Trek Discovery returns!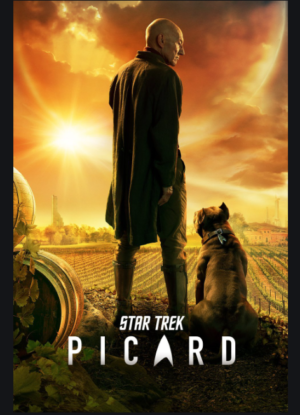 11-22-63  (Hulu series)  — Usually anything that has to do with JFK conspiracies is an automatic pass for me (as is anything with Jack the Ripper). But put Stephen King's original work with JJ Abrams' directing and vision, and James Franco's acting skills and it became a powerhouse of talent. I loved it way more than I ever thought I would.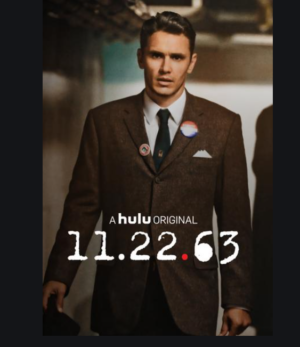 Yellowstone series (Paramount Network, but purchased through Amazon) seasons 1 & 2 — I honestly don't know what held me back from watching this series. I love Costner. Obviously I live westerns — haha — especially family saga westerns that deal with modern day ranching issues. To say I LOVED THIS is putting it mildly. John Dutton could be Carson McKay…just sayin'. This series reminded me if someone mixed up my Rough Riders series, my Julie Collins mystery series with a little bit of my Mercy Gunderson series thrown in. Obviously I am looking forward to season 3 which premieres in June. As to Beth…I'm still on the fence about her.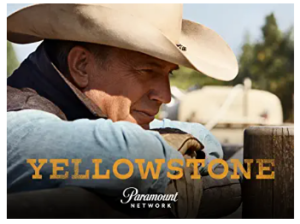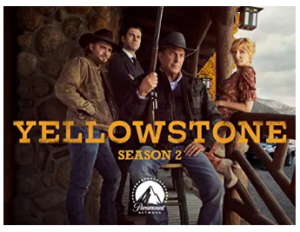 Once Upon A Time in Hollywood — movie — I'm not a huge fan of Quentin Tarantino's work, but the premise of this intrigued me, mostly because I remember the summer of Manson. I was maybe 4 or 5 and it was such a sensational thing that happened to Sharon Tate, it haunted and worried little Lori. This is an interesting take on TV stars, changing times, the price and downfall of fame…I really liked it a lot.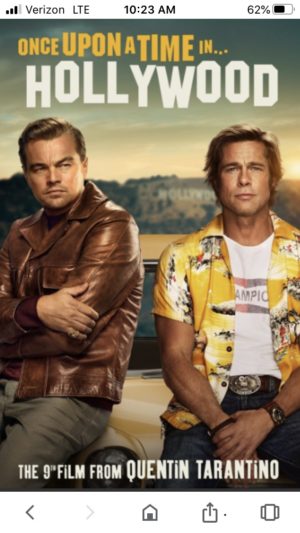 Quibi — (phone app) I signed up for the 90 day free trial for this service just to see what it was. It's episodic shows that last between 6 and 9 minutes, with new content being delivered every week day. Mr. James and I watched The Most Dangerous Game (I loved that short story)– which was very well done, but I will admit I wish I had a bigger phone screen. The most interesting thing will be to see if this short form entertainment takes off. I've watched a couple of other things but I'll save them for next month. This app is still free for 90 days, so really, what are you out for trying it?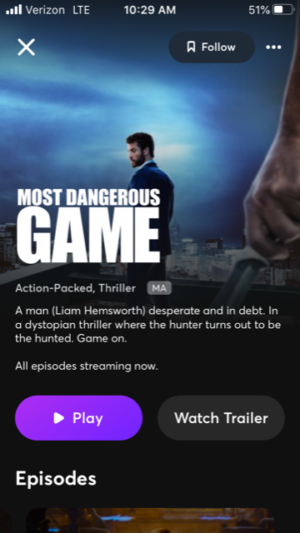 BOOKS I READ
I read 2 research books that I can't share the subject matter because it's a secret project — Sorry.  My reading was limited this month because I was writing, but I did manage to finish a couple of books. Again, the "meh" ones don't get a mention.
The Dare (an ARC) — by Elle Kennedy, releasing June 16th — Elle and I are friends and it is super cool when you love your friend's writing and she texts you and asks if you want an ARC of her upcoming book. I can't give anything away about this except to say I LOVED IT. Elle's books never disappoint me. Readers are in for a treat with this one.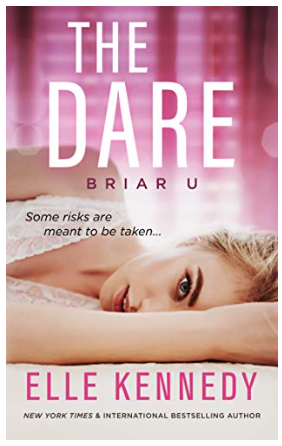 You Deserve Each Other — by Sarah Hogle, out now — this is a debut author and this book did not read like a debut. It was funny and poignant and wry, dealing with an engaged couple who *believed* they'd fallen out of love with each other and set out to make the other person break up with them. I laughed out loud a couple of times and I look forward to reading more from this author.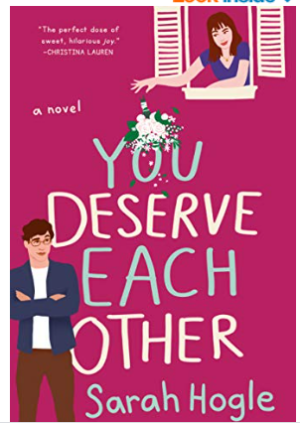 PANDEMIC FOOD
I truly did not need to make banana bread, but I did and ate it right up. I truly did not need to make this mixed berry pie from frozen fruit I had on hand either, but I did and it was delicious. Mr. James is the crust master and he mixed up and rolled out the crusts while I created the filling. I'm more like Vi McKay in that I would use premade crusts if I could 🙂 But doesn't this look lovely?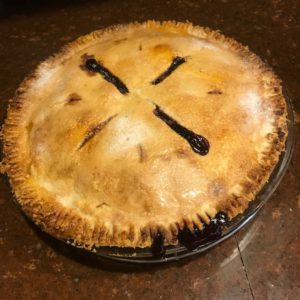 ON MY WISHLIST
I think this is a joke, but DAMMIT I WANT IT — so if you can make it happen, Lorelei would be grateful —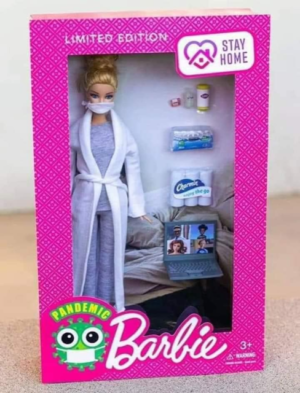 WHAT I AM THANKFUL FOR
Our oldest daughter is in healthcare. She tested negative for covid19 — Sending love and THANKS to all the essential workers!!!
CONTEST INFO — so I like to give things away to my readers who take the time to read my blog posts and leave comments. I never know what to give away so this month will be winner's choice! A signed book or 2 from my backlist mailed to you, or a $25 giftcard from Amazon, or $25 bucks paid via Paypal or Venmo, or a piece of jewelry from my prize stash…So leave a comment about YOUR month, what you loved, hated, watched, etcl, and what would be your prize choice should you randomly be selected to win. Share this post with your friends because the more comments I get, the more inclined I am to give away multiple prizes! Winner will be announced NEXT SATURDAY the 16th ~
Stay safe peeps 💋
XOXOXOXO
L~