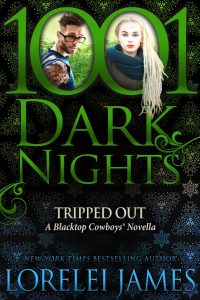 Tripped Out
Coming September 12, 2017
Where there's smoke…
Stirling Gradsky abandoned the corporate rat race for a more laidback lifestyle. So it's ironic she's partnered with a hard-bodied, know-it-all scientist who treats her like a stoner instead of a stone cold business woman capable of running a large scale marijuana farm. Dr. Hot and Tattooed with the big…brain needs to stop sampling their product; he's under the half-baked idea that he's the boss.
Dr. Liam Argent's doctorate isn't in chemistry, but from the moment he meets his sexy new coworker, there's enough heat between them to short out all the grow lights in the greenhouse. First item on his agenda? Clearing up the sassy, blunt blonde's hazy notion that she's in charge.
Sparks fly as their attraction blazes. But can they weed out their differences without getting burned?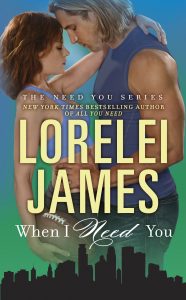 When I Need You
Rules are tossed aside when a pro football player join forces with a spitfire cheerleading coach in New York Times bestselling author Lorelei James's brand-new romance…

Heir to Lund Industries and ladies' man Jensen "The Rocket" Lund has three conditions when it comes to dating:
1) No single mothers
2) No cheerleaders
3) No medical personnel
So it makes no sense that he's wildly attracted to Rowan Michaels, who breaks all three.
Rowan didn't pass the rigorous requirements to become an athletic trainer and Vikings cheerleader in the hopes of landing a pro athlete. Been there, done that, and she has a young son as proof that football players and fidelity don't go hand in hand. When Rowan learns her new neighbor is Jensen Lund, the smoking-hot tight end who takes being neighborly to a whole new level, she's grateful for the team's strict no fraternization policy because the sexy man defines temptation.
But Jensen is intent on rushing straight to the goal line to prove to Rowan he's much more than just a player…on and off the field.